Get Hitman Sniper Challenge Steam Key with Free
Hitman Sniper Challenge adalah sebuah DLC game yang memiliki tantangan sebagai sniper dan bisa didapatkan ketika sesudah pre-order Hitman: Absolution lewat steam store.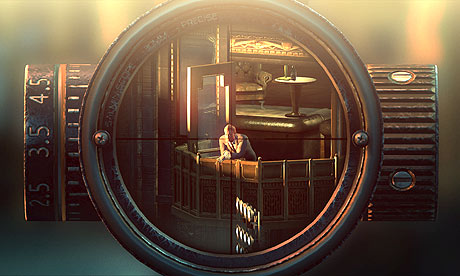 Key Features:
The high-powered Kazo TRG sniper rifle and a host of other upgrades can be unlocked and carried over into HITMAN: ABSOLUTION.
Online leaderboards will allow players to compare their sniping abilities with players around the world, separated into global, national and friends lists.
Get a permanent score boost by completing 14 in-game challenges that come with a score modifier.
Earn the coveted Silent Assassin rating and double your score
Bagi yang tidak sabar mau merasakan Hitman: Absolution maka Anda bisa memainkan Hitman Sniper Challenge secara free alias gratis dengan mendapatkan steam key lewat langkah-langkah berikut:
1. Kunjungi link situs ini
2. Masukkan alamat email yang valid
3. Konfirmasi email kamu
4. Periksa email kamu
5. Masukkan key ke Steam
Gampang khan, tidak butuh download crack lagi karena bisa dimainkan langsung lewat steam. Hitman Sniper Challenge steam key hanya berlaku sampai tanggal 31 Januari 2013 tetapi kita masih bisa memainkan apabila telah download sebelum tanggal tersebut. Bagi yang belum mengerti steam silahkan download steam dari link ini.